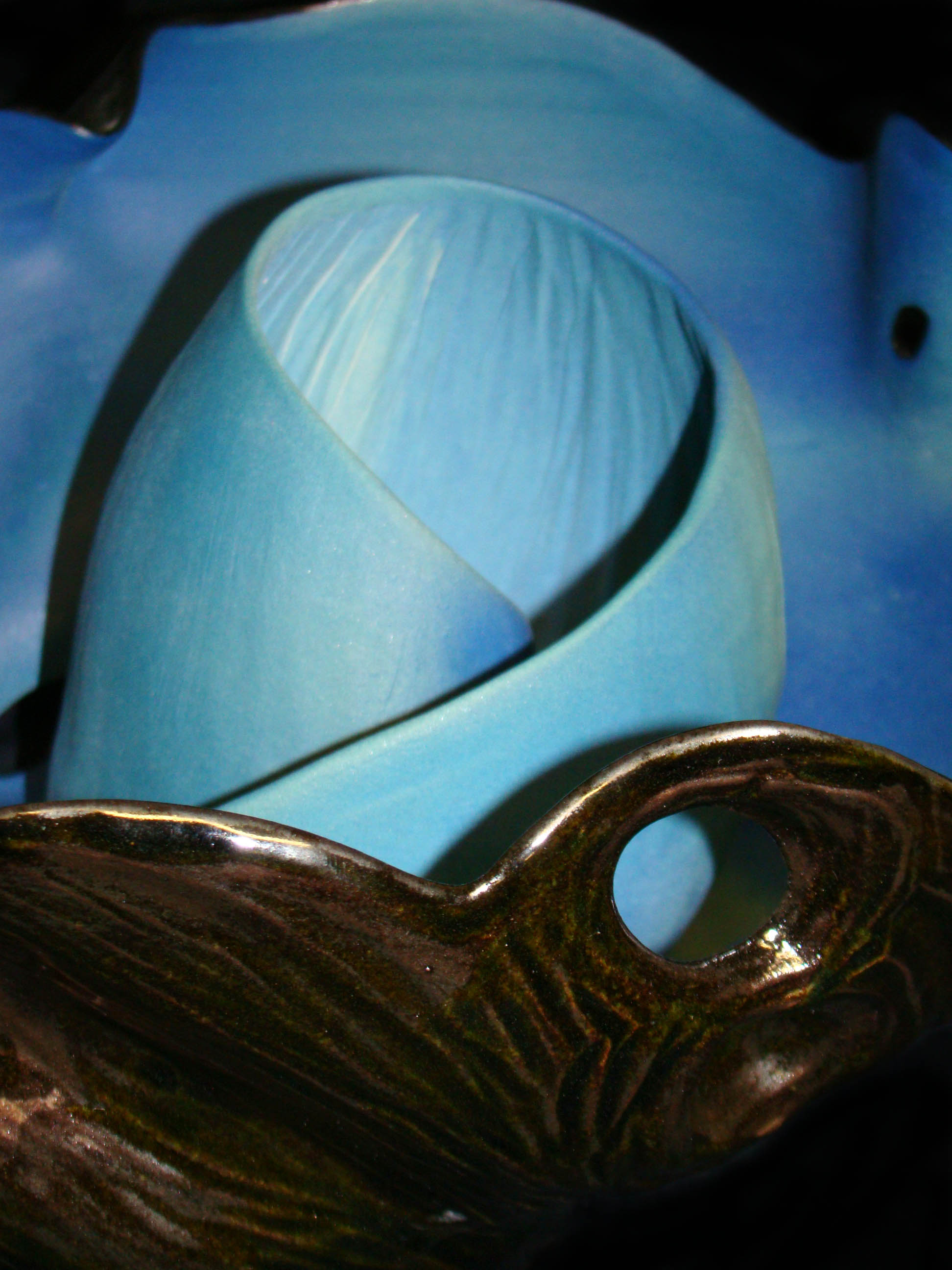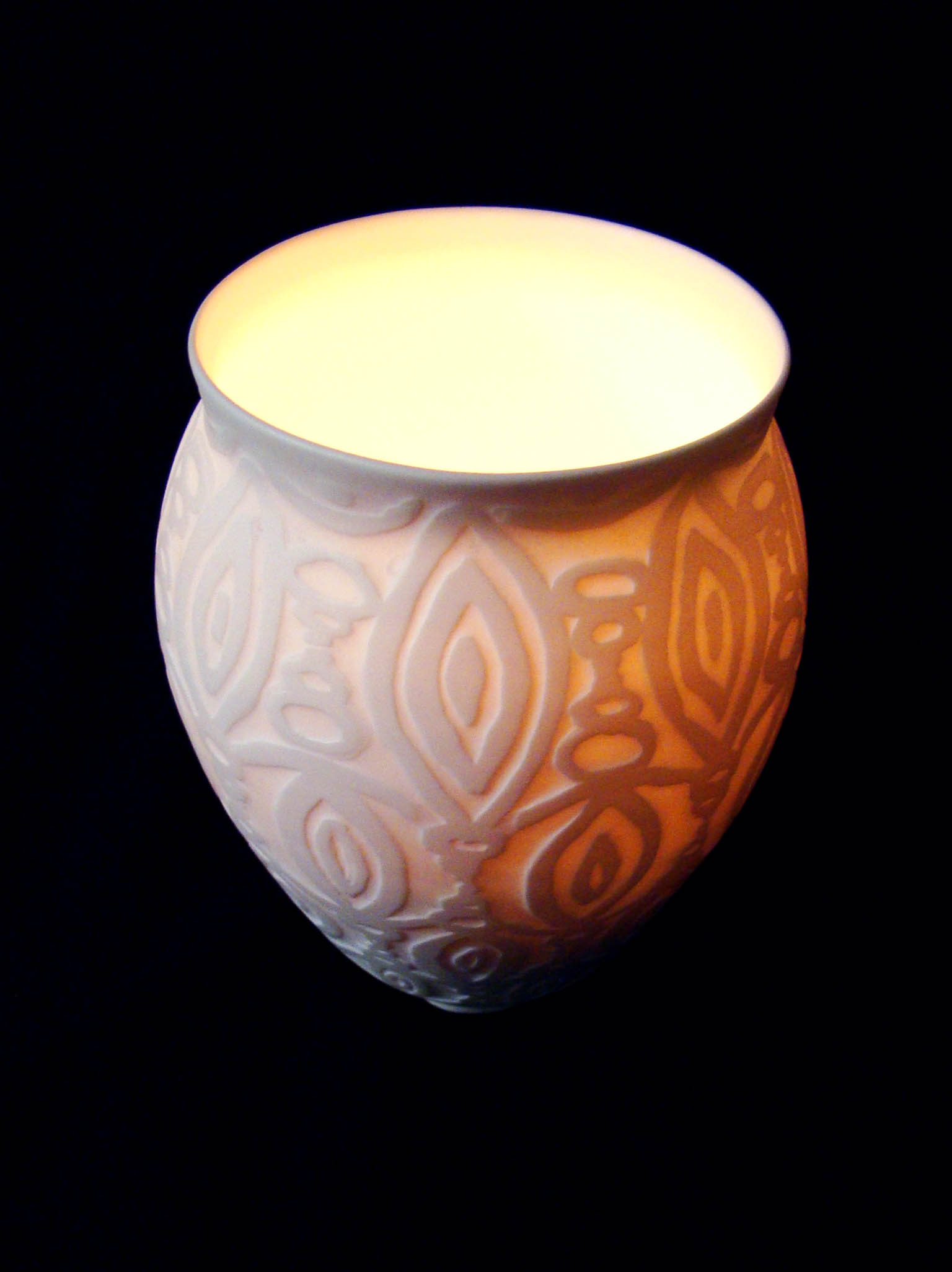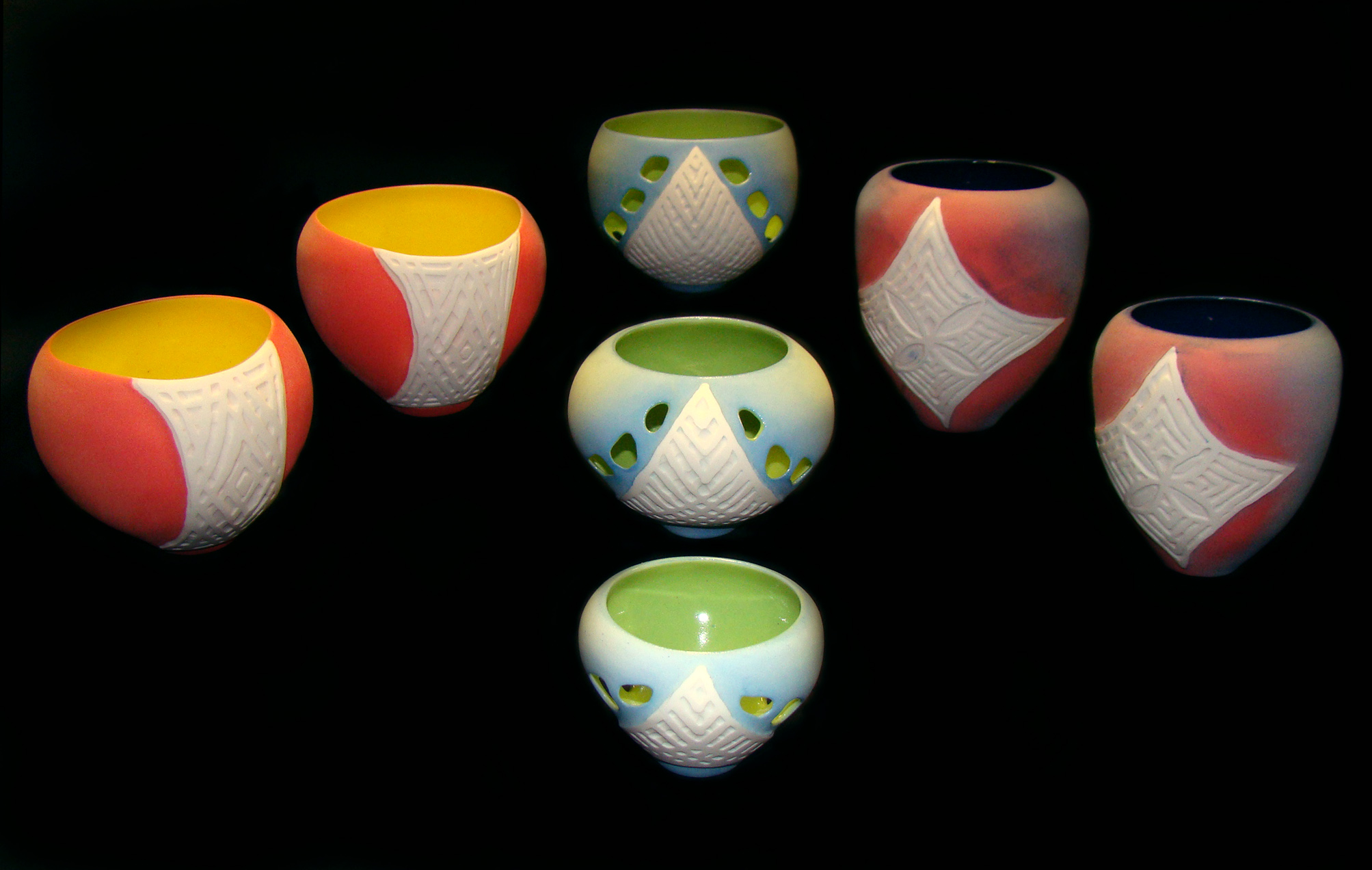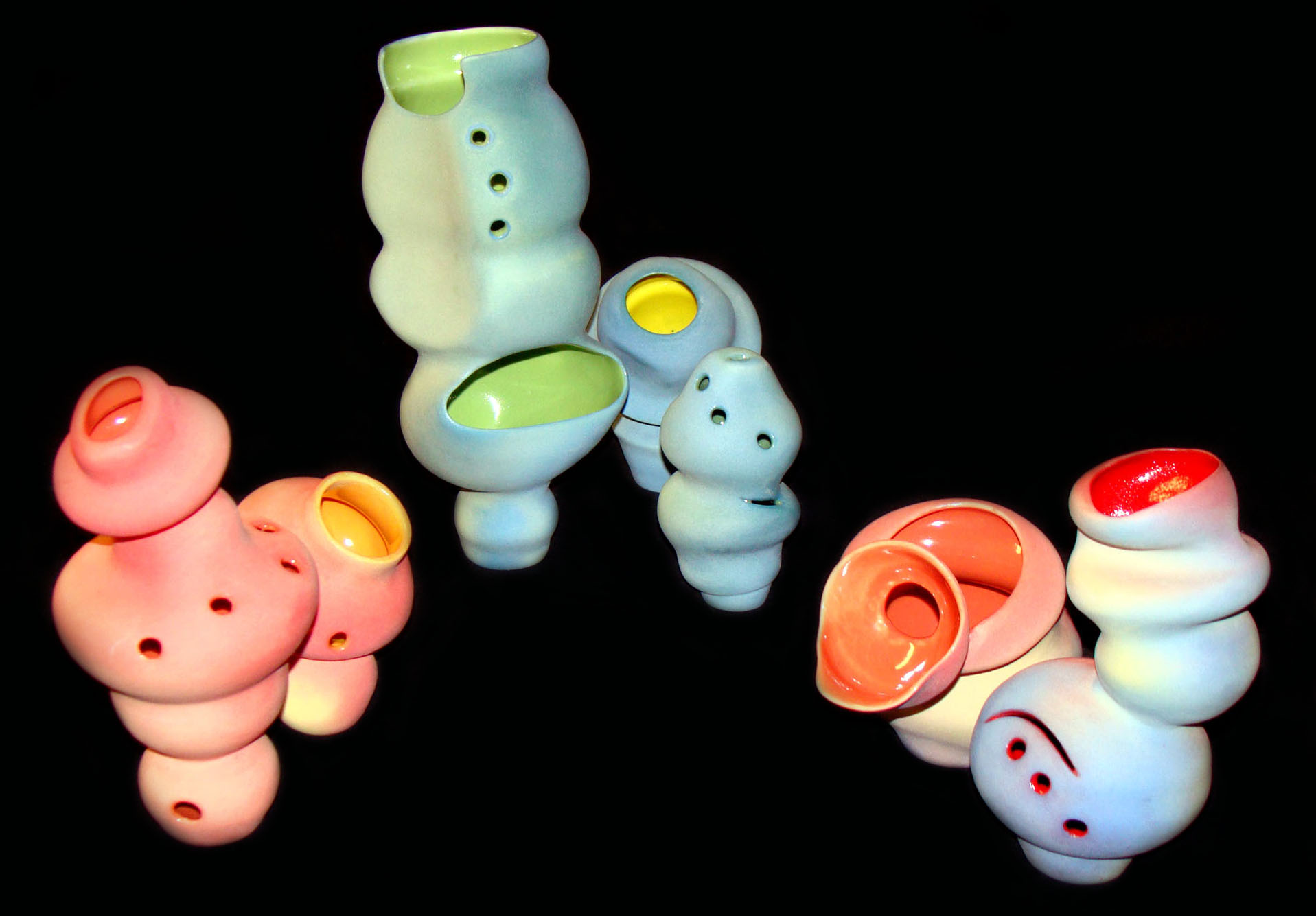 Earlier Work
Work form 2007-2014

These organic vessels take on the forms of the Western Australian land and botanical life, reflecting colour, form and feeling. They are there to be explored, to draw you into their own internal worlds, to be discovered and unveiled.

All of these works are made on the potter's wheel from stoneware or porcelain clay. Many were altered just after construction, transforming the work into more sculptural forms. The viewer is encouraged to look inside the vessel as well as outside, and a variety of techniques have been used including carving, agate-ware marbling of the clay body, exploration of light and translucency, raku firing, double walled vessels, sgraffito carving as well as many others.
Many of these works have lead to inspiration found within my current collection.