Medium and Large Eucalyptus Mugs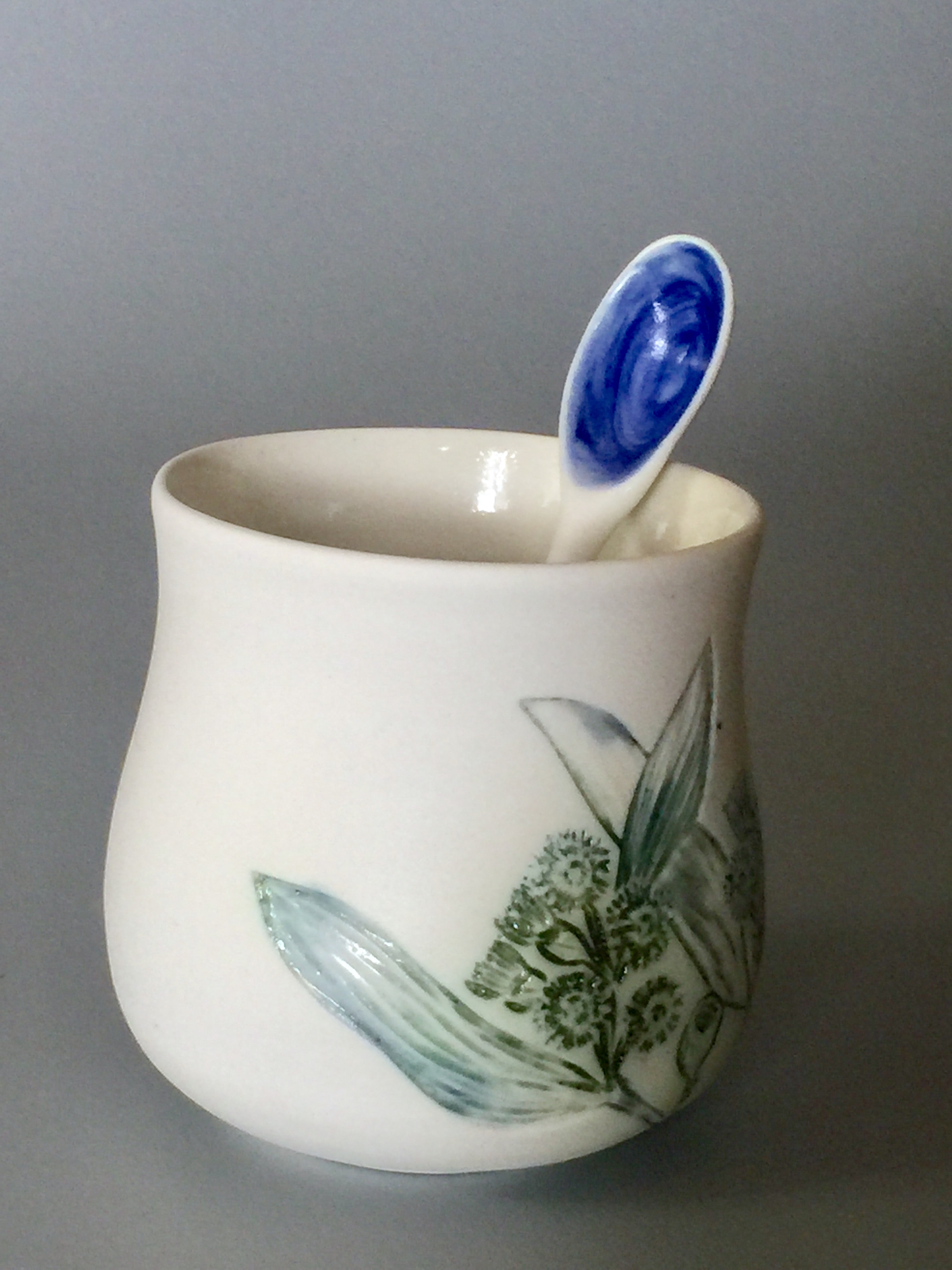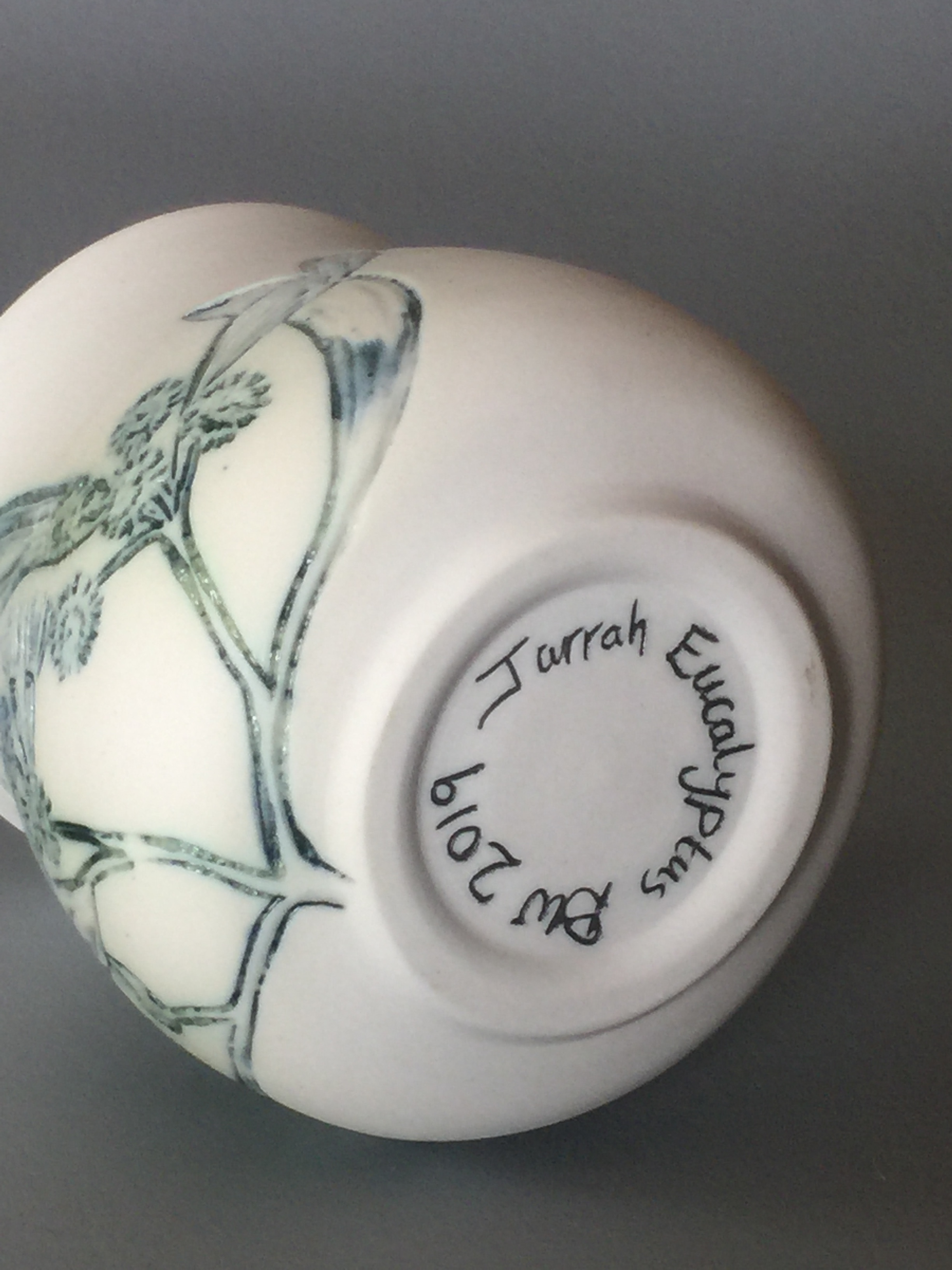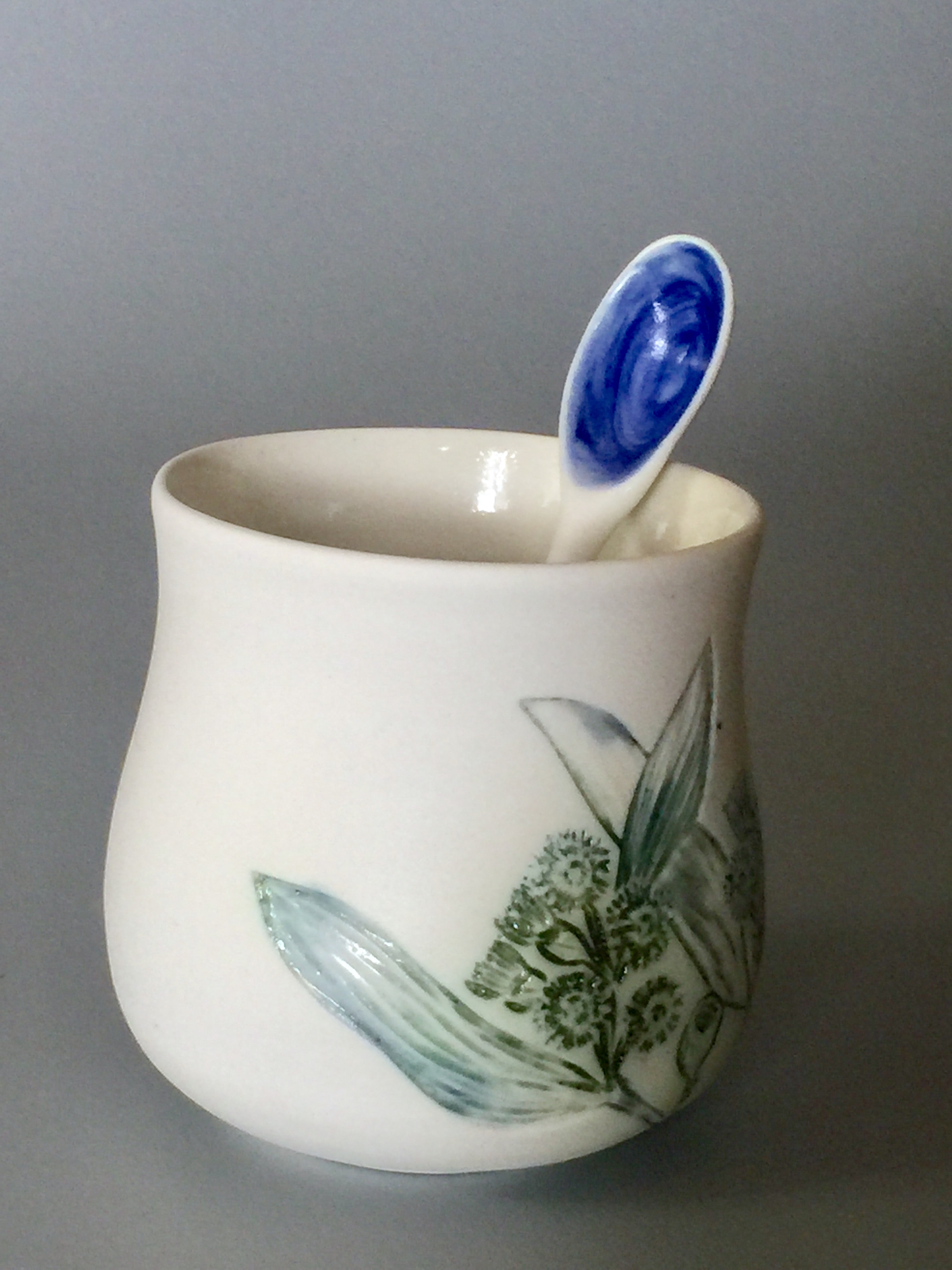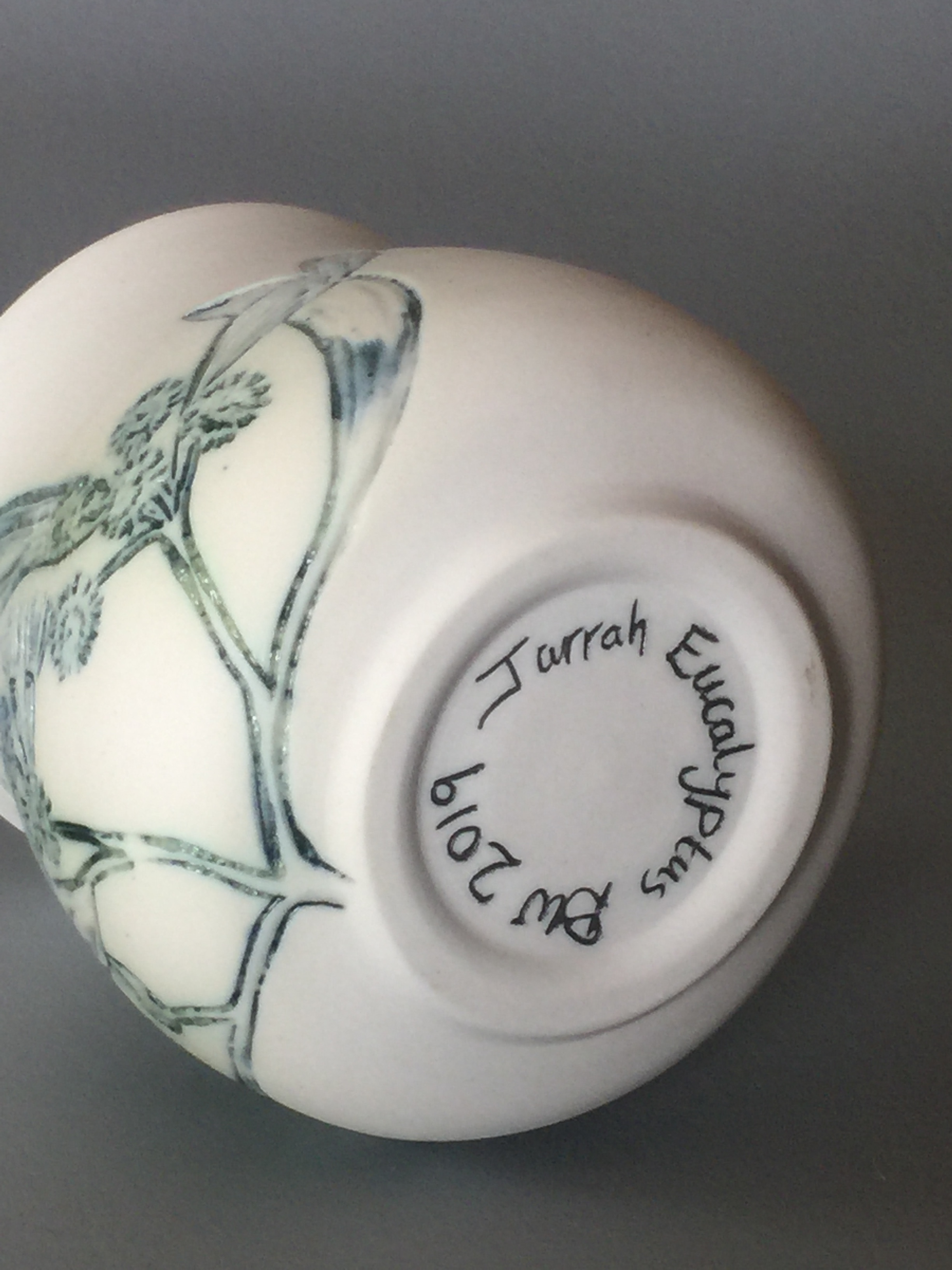 Medium and Large Eucalyptus Mugs
These Handmade Porcelain Belly Mugs features a beautifully carved Eucalyptus design in shades of cobalt blue or blue green copper tones. Each piece is made on the wheel, with a trimmed foot rim for good balance, a honed down rim at the top making it fine for the lip, and a beautiful little belly shape ideal to hold and warm your hands.
They are glazed on the inside a glossy clear foodsafe glaze and are dishwasher and microwave safe. I have left the outside unglazed leaving it with a beautiful smooth matte finish which feels delightful in your hand.
Medium mug stands approx 9.5cm tall and 8cm wide, and holds approximately 250ml of liquid.
Large Mug stands approx 10.5cm tall and 9cm wide, and holds 320ml.
*As all my objects are handmade, each piece has its own unique character. This may include slight variations in colour, shape and size. Designs range from Gumnuts, Blossoms, Small blossoms (Jarrah) or a combination.
M- $55
L-$60

Small porcelain tea spoon 14cm, $15 (separate listing or email to ask about stock)
These works are multi-functional, and although originally designed for drinking hot or cold beverages from, I have had many customers using them for other purposes, from small vases to hold fresh herbs, dishes to serve dips or mini bread stick in, or whatever you can imagine. You can also team them up with one of my creamers, or little tapas dishes with spoons to serve dips, olives, chutneys...or anything you like!
Postage within Australia is calculated based on weight. Please let me know if you would prefer to pick up item from my studio in Wattle Grove, WA.