Jugs and Creamers with Bird Designs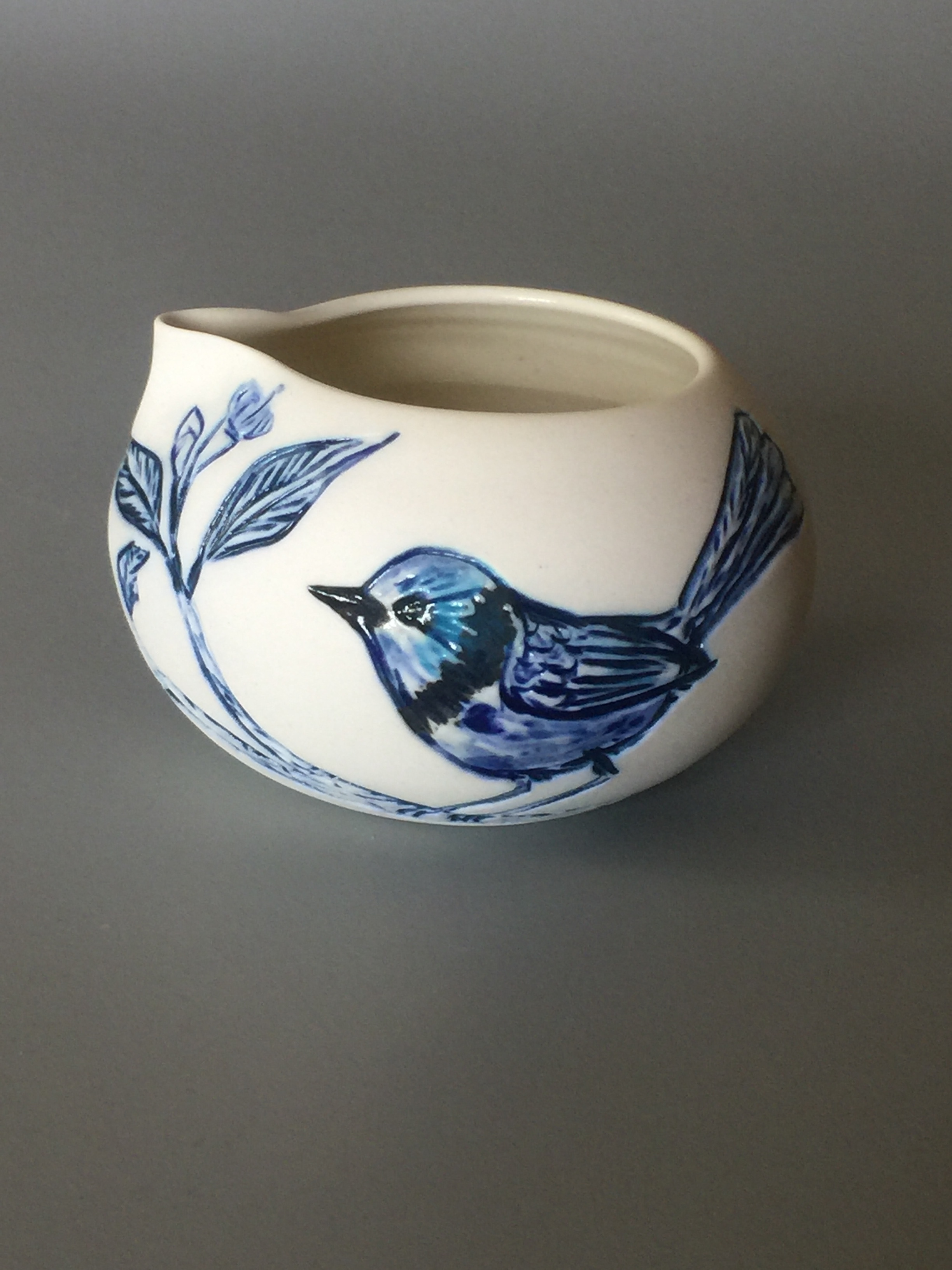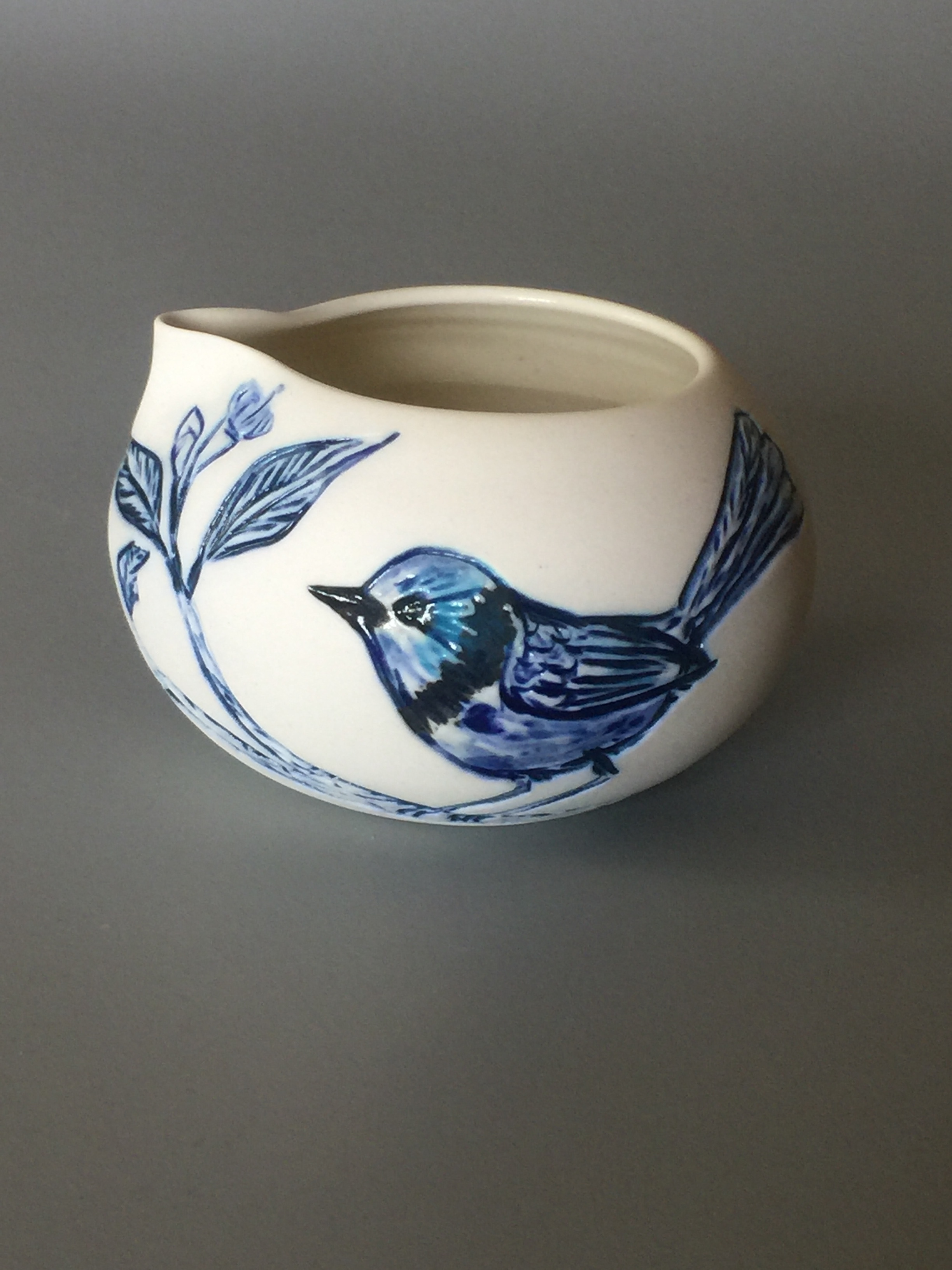 Jugs and Creamers with Bird Designs
These handmade Porcelain Jugs comes in different sizes and feature little Australian Birds. Each piece is made on the wheel, with a trimmed base and footrim, making it balance beautifully in the palm of your hand.
They are glazed on the inside with a glossy clear glaze and the outside is unglazed and sanded, leaving it with a beautiful smooth matte finish which feels delightful in your hand.
These works are multi-functional, and although originally designed for pouring milk and cream, they are great for sweet sauces and maple syrup, and can also used for dressing, gravy, or whatever you can imagine.
You could also team them up with one of my tumbler mugs to make a tea set, or together with a botanical dish and serve with a slice of cake with chocolate sauce!
All of my pieces are food-safe and lead-free. They are also dishwasher and microwave friendly.
Currently available with Splendid Blue Fairy Wrens, Willie Wagtails or Honey eater birds.
mall jug stands approx 7.5 cm tall x 10 cm wide. Holds 400ml $60
Medium jug stands approx. 9cm tall 11cm wide. Holds 600ml $70
As all my objects are handmade, each piece has its own unique characteristics. This may include slight variations in colour, shape and size.