Native Window- Wrapped Design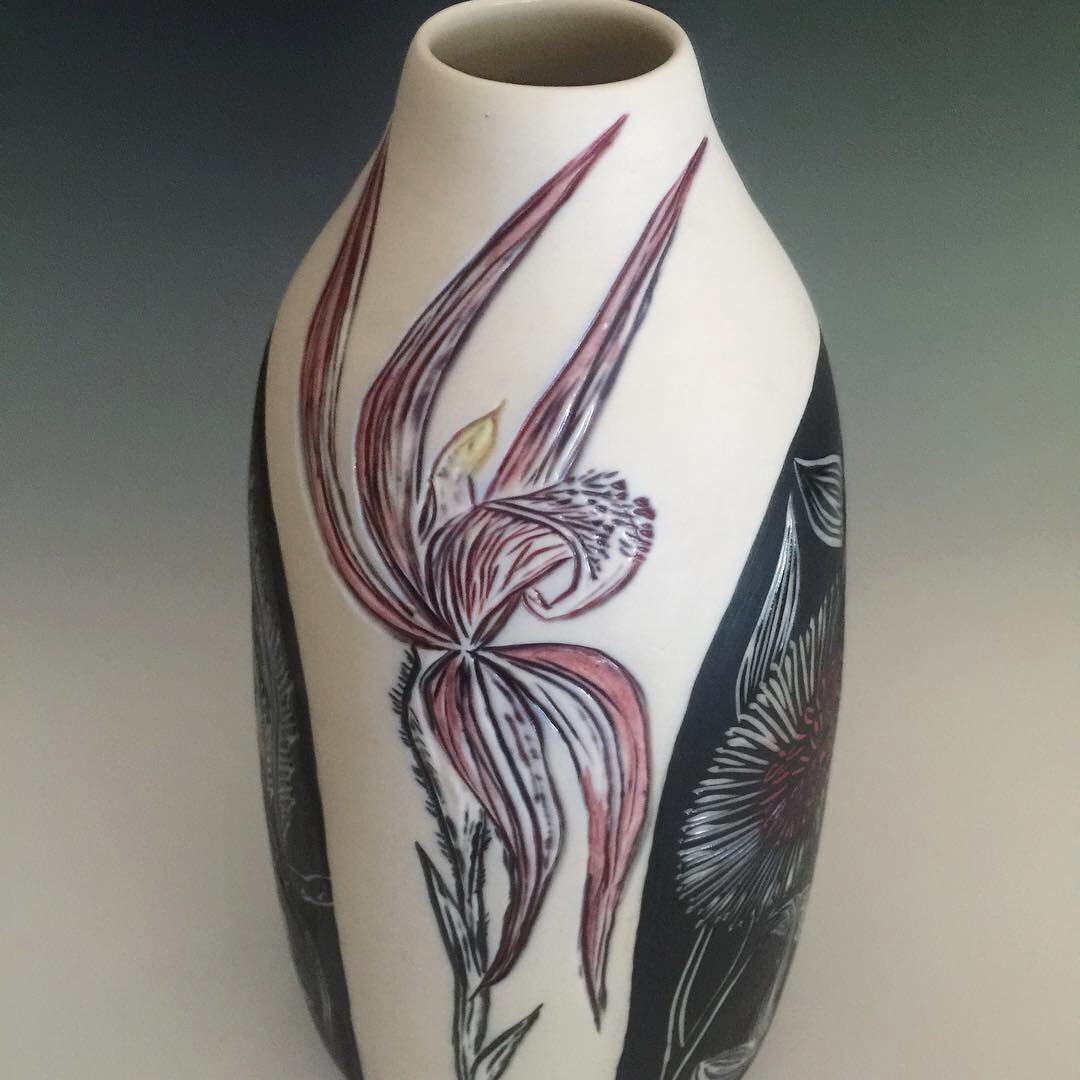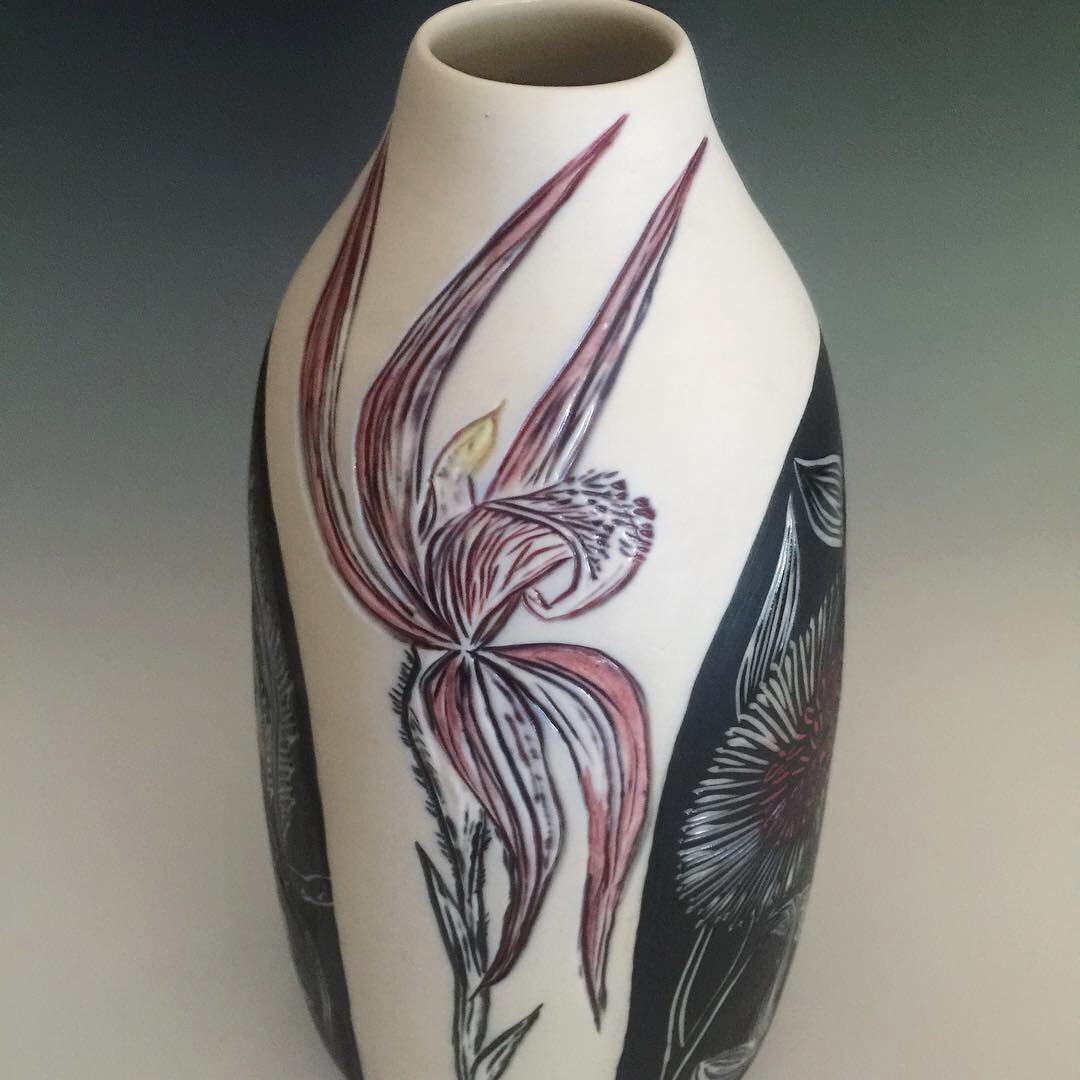 Native Window- Wrapped Design
This collection is created from lumina porcelain clay. It has been wheel thrown, with black painted sections, sgraffito carved and inlayed with glazes. It is highly decorative with designs wrapping around the profile of the piece, meaning the work can be turned for a different look. These works take several months to complete and are all totally unique and one off. No two works will look the same.
My unique Botanical works are not just hand made here in Australia, but are also inspired by our lovely native flora. This pieces features Banksia pods, Hakea -pincushions, Donkey orchids and Spider orchid.
It is a great statement piece of artwork for the home or office, and is a beautiful stand alone work, but can also be used as a vase.
Created from high grade lumina porcelain clay, this collection is extremely strong and sturdy. The external surface is drawn, decorated, meticulously carved and then inlayed with coloured glaze. Each piece has a soft, tactile quality, and has a weighted, broadly spaced foot rim. They also have the plant/flora species engraved within the foot rim for your reference.

Size: 27.5 cm high by 12 cm wide, opening of 4 cm

Postage within Australia calculated by weight.
Please let me know if you would prefer to pick up from my home studio in Wattle Grove, WA.
*Please contact me to calculate accurate postage for overseas.