Black Banksia Vases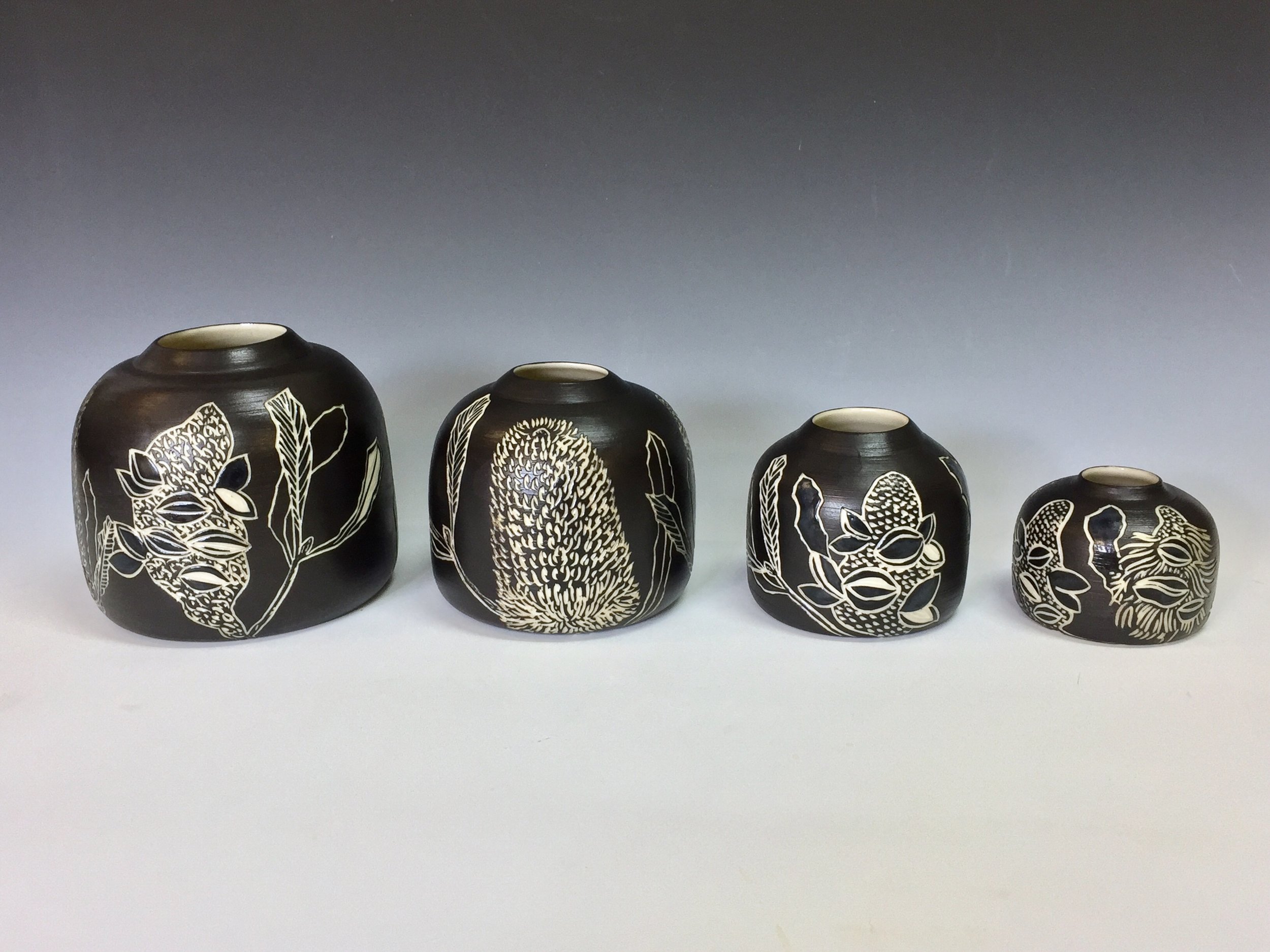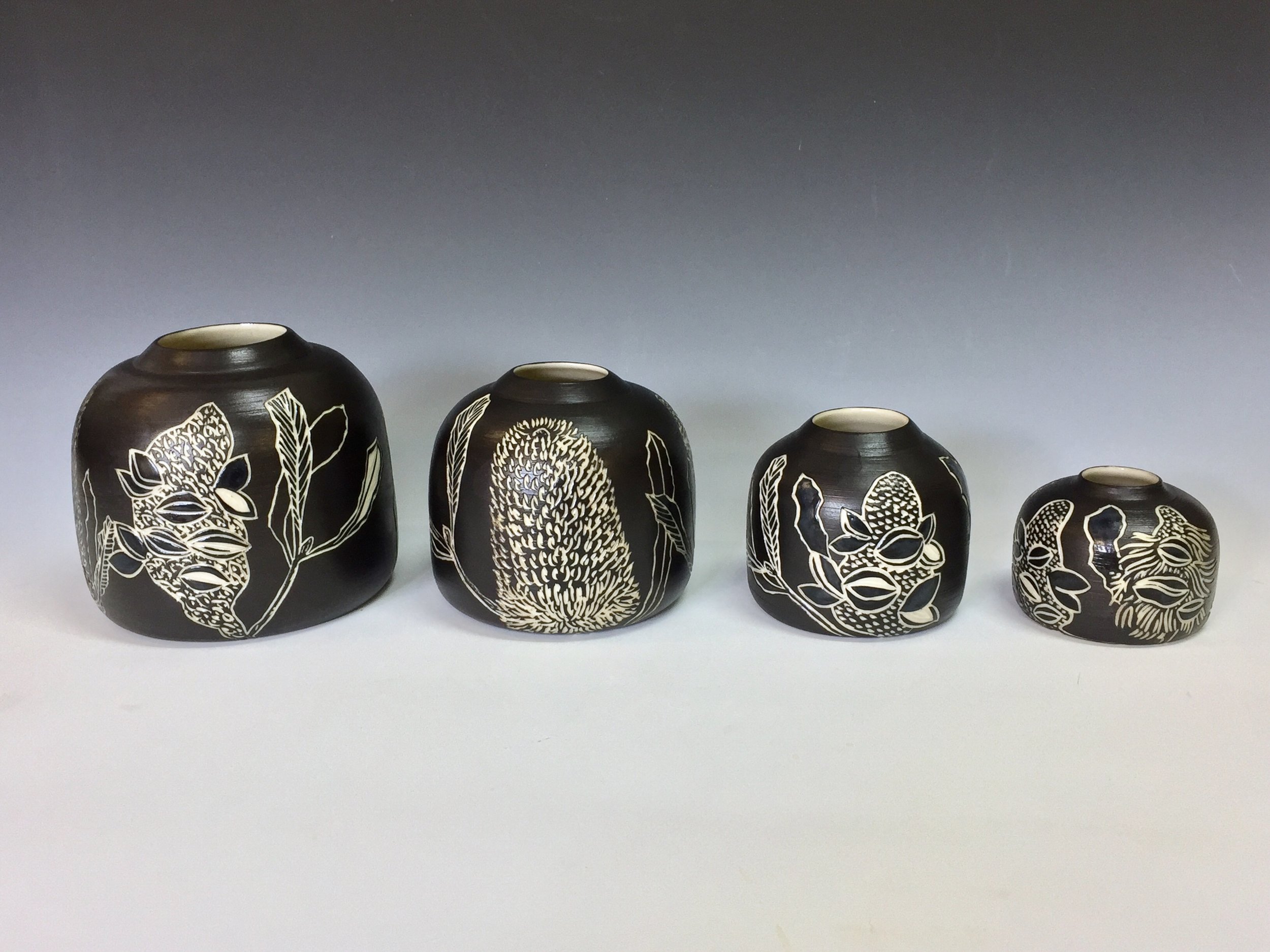 Black Banksia Vases
This stunning vessel features the Banksia menziesii pods and flower carved into the porcelain.
Created from high-grade Australian porcelain clay each vessel is drawn, decorated, meticulously carved and brought to life with colour.
Each vessel has a weighted sturdy base making it ideal to hold a selection of flowers or as an elegant stand-alone sculptural piece. These are timeless pieces.
As an added detail, each piece has the plant flora species, engraved on the foot rim.
This listing is for one Native Botanical Vase featuring the Banksia Menziesii flower and or pods carved in Black and White
*Please note, as each piece is handmade, small variations will occur in size and design.
Available in:
Mini- approx 7 (7.5) by 7cm wide. $60
Small - 9.5cm x 9cm wide $80
Medium/ Small- 11cm x 11cm wide $120
Medium- 13cm x 12.5cm $215
Postage is calculated by weigh. Please let me know if you would prefer to pick up from my home studio in Wattle Grove, WA