Coral Gum Eucalyptus Vases- Various Sizes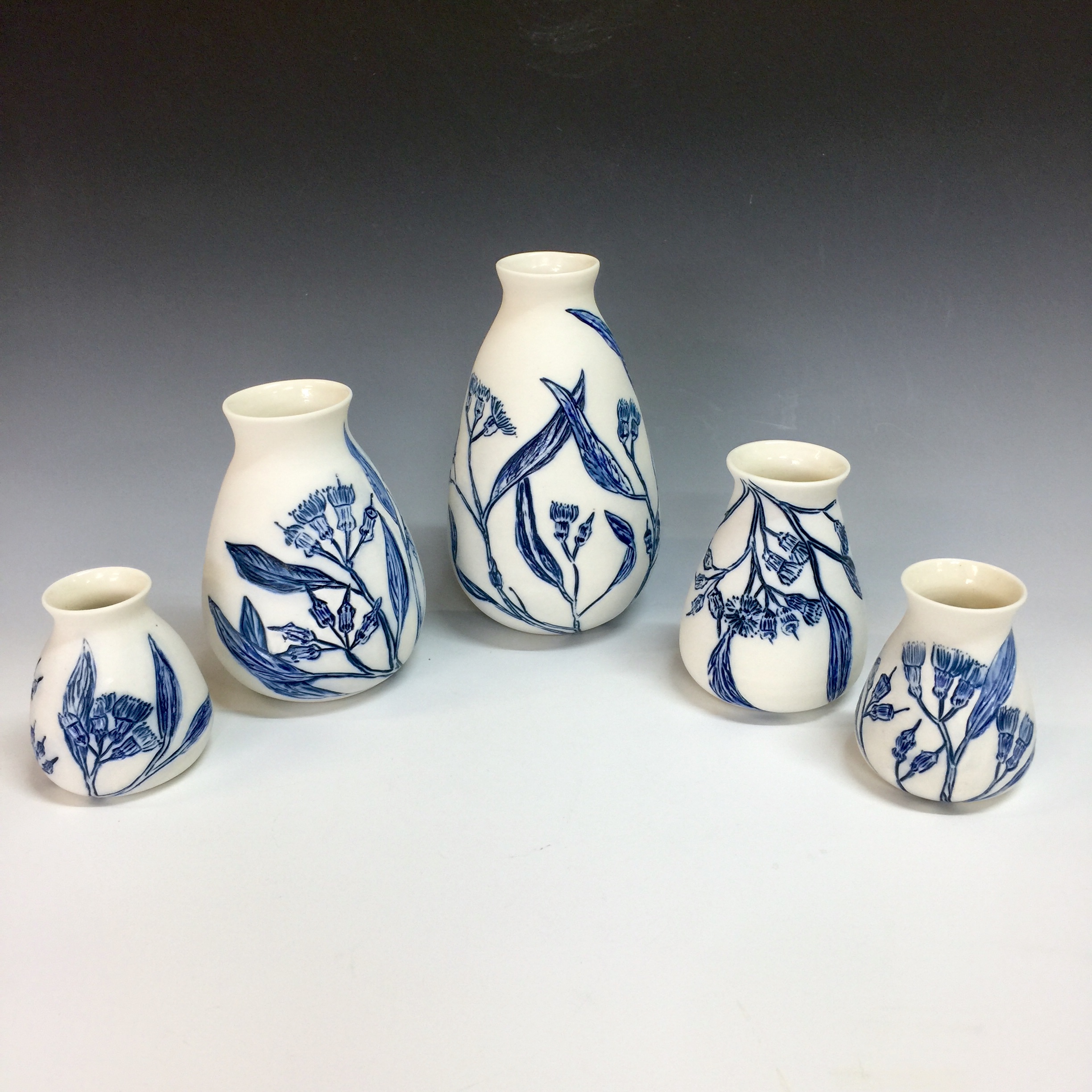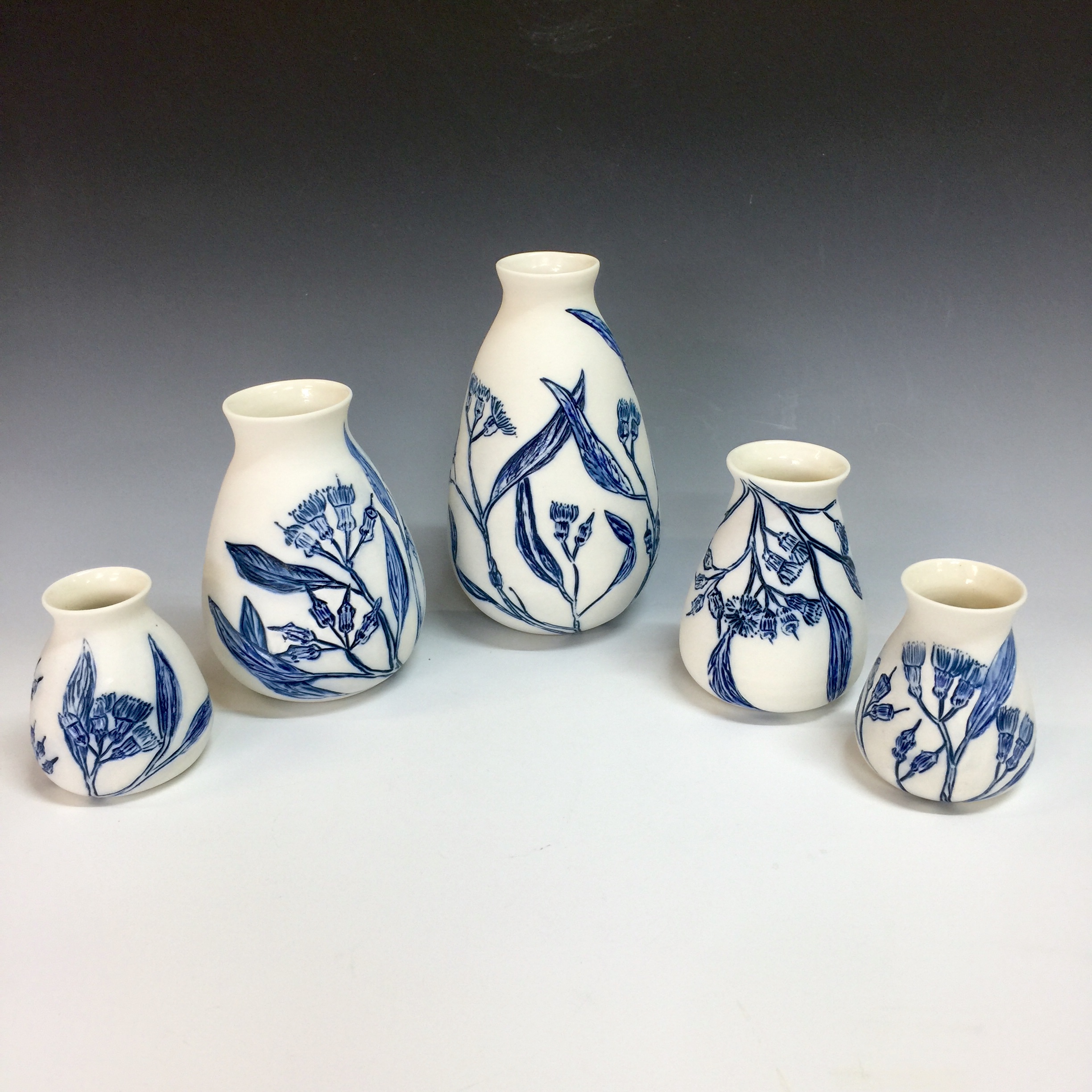 Coral Gum Eucalyptus Vases- Various Sizes
These vases are made of porcelain clay and were thrown on the potters' wheel in my home studio. They are a celebration of my love of nature, inspired by Australian native flora, featuring the Coral Gum Eucalyptus.
I carved the design by hand, and then inlayed them with cobalt blue glaze. Each piece also has the plant/flora species engraved within the foot rim for your reference
I chose a beautiful crystal clear glaze for inside and love the contrast between the colour and porcelain finish. The outside of the vases are unglazed, so the details pop up against the white background.
The vases are sanded to a soft, smooth finish outside, and they are weighted, so as not to topple over easily. The mini and small vases are ideal for small handpicked posy's and the Med- Large are more for standard bunches of flowers. They are also a beautiful stand alone piece.
This listing is for one Native Botanical Vase featuring the Coral Gum Eucalyptus
Mini 9 tall x 5.5cm wide $55
Small- 11.5cm x 8 wide $72
Smal/Med- 14.5 cm x 9.5cm wide $108
Med- 18cm x 10.5 cm w $192
Med/Large- 20cmx 11cm wide $230
*Please note every piece is made and painted by hand, so expect small differences in size and design from the one pictured.

Postage calculated by weight. Please let me know if you would prefer to pick up from my home studio in Wattle Grove, WA