Silver Princess Eucalyptus Vases- Various sizes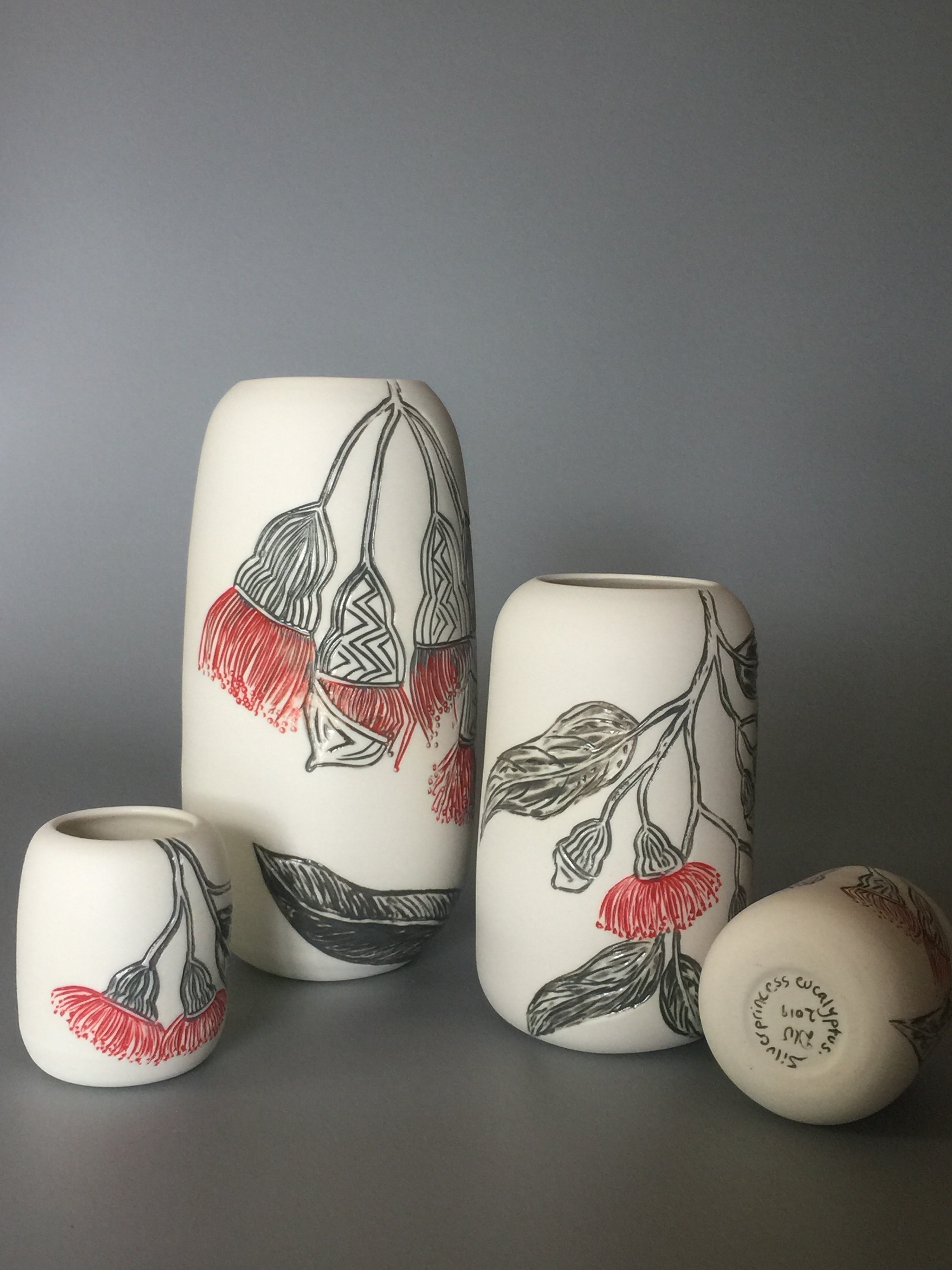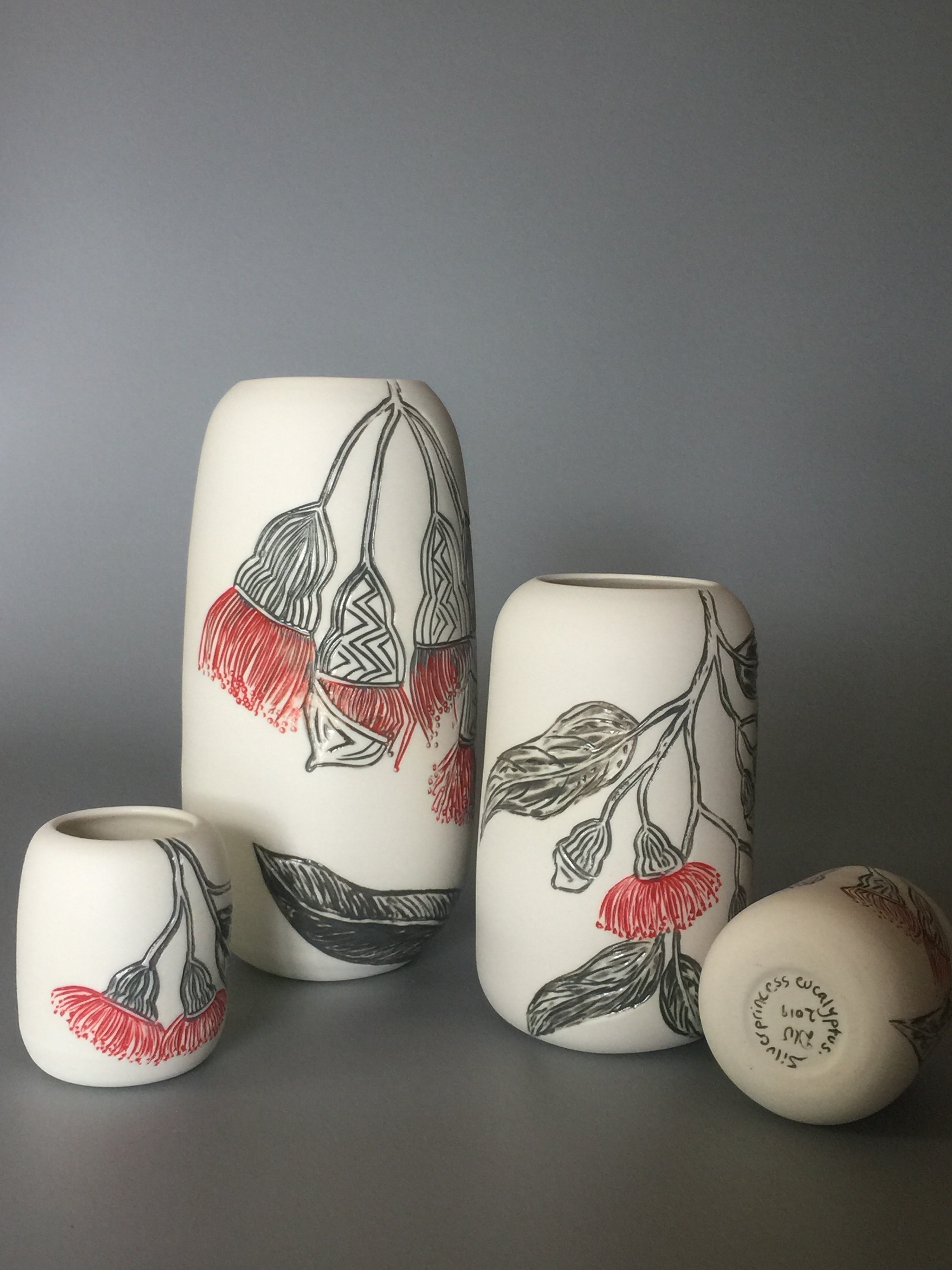 Silver Princess Eucalyptus Vases- Various sizes
My unique Botanical vases are not just hand made here in Australia, but are also inspired by our lovely native flora. These pieces feature Eucalyptus blossoms and buds, engraved into the clay body. The mini-small sizes are lovely little gifts and could be used for a single bloom or small bunch of fresh herbs, while the medium to larger sizes make great vases for a bouquet of handpicked flowers. They also look great as stand alone works or in little series. Although it looks delicate it is sturdy and weighted.
Created from high grade porcelain clay, this collection is extremely strong and sturdy. The external surface is drawn, decorated, meticulously carved and then inlayed with coloured glaze. Each piece has a soft, tactile quality, and has a weighted, broadly spaced foot rim. They also have the plant/flora species engraved within the foot rim for your reference.
This listing is for one Native Botanical Vase featuring the Silver Princess Eucalyptus, with a grey glaze inlayed in the design with red glazed highlights on the blossoms.

Available in a variety of sizes.
Mini- 9cm tall x 6cm wide $55
Small- 11cm tall x 7cm wide $72
Small/Medium- 14.5cm tall x 8.5cm wide $108
Medium- 18.5 cm tall x 9cm wide $192
Med/Large- 21cm tall x 9cm wide $230

As each piece is handmade and uniquely designed, small variations will occur.
Postage within Australia calculated by weight. Please let me know if you would prefer to pick up from my home studio in Wattle Grove, WA.